Yeah, we've all had an encounter with "Houdini".
After a 2 months long disappearance and silence, one morning I woke up to find 3 missed Facetime calls followed by a "Oh, so you are ignoring me?" text from my Houdini. When I checked the time, the text was sent at 01:04am and the calls were made just before then. LOL I'm still shocked at this hey…
Facetime at 1am?….
After disappearing for 2 months?….
Where is the respect? ….
You know sometimes I look at all the things that happen to me and I want to call Father God and ask kanti what did I do to you Jesu? Why do these crazy things happen to me?
And this is always the case with us ladies, we start looking at ourselves to find reasons why men mistreat us. Why not look at them for the problem?
While going through this I remembered an article I read 3 years ago about this type of man, the Houdini. The article was written by Mandy Hale aka @TheSingleWoman and it addresses this issue so perfectly and shares how we should deal with damn Houdini.
This was the part that got me paying attention:
"A lot of "experts" will tell you that you could be to blame for a man disappearing on you; you were too needy, too clingy, gave too much too soon– but I'm here to tell you that there are instances when a man disappears for the simple reason that he's too weak or afraid to tell you that he doesn't want to pursue the relationship further. Of course neediness and clinginess and giving too much too soon can certainly be factors in the demise of a relationship. However, don't get caught up in blaming yourself, because at least as often as not, a man vanishes due to his own shortcomings rather than yours."
I still don't understand why men are afraid to say when they don't want to continue a relationship. It saves so much drama because who would fight against that really…
Mandy shares signs that your guy might pull a disappearing act:
"A Houdini typically appears out of nowhere, showing up in your life with the intensity of a freight train or a storm, taking you by complete surprise. The downside of this is that his sudden and unexpected appearance in your life can often trick you into believing it's fate or magic at work. But here's what you've gotta remember: Houdinis will vanish from your life just as suddenly as they appear."
'A Houdini moves at warp speed. Everything about the relationship will feel rushed, from the first time he calls you "baby" to the first time he meets your parents to the first time- and probably last time- he vanishes from your life. As a woman it can be flattering to have a guy who seems so intensely INTO us that he can't wait to take the next big step; but as the old love song says, "Wise men say, only fools rush in." Bottom line, most people simply don't Khloe and Lamar their way into TRUE love. Love doesn't rush. It takes its time. Infatuation rushes, and most often burns out."
"There will come a very obvious and defining moment in the relationship when a Houdini will start to back away. His calls and texts will dwindle. He'll grow increasingly distant. His sweet lovey-dovey tone will change to more matter of fact and unattached. You'll noticeably feel the currents shift. When this happens, ladies, the vanishing act is imminent and there's honestly not much you can do about it. Men who pull the vanishing act typically aren't mature enough to realize that a simple conversation respectfully ending the relationship is a MUCH kinder, gentler way to make their grand exit than simply dropping off the face of the earth. Or they DO realize it but they just don't care. Never is a person's character more evident than at the end of a relationship- and the bottom line is, if he's the kind of guy who feels okay about just disappearing from your life, you've gotta be the kind of woman who loves herself and respects herself (even if he doesn't) enough to let him stay gone." 
I read this and thought, Oh My Word! We have all been dating the same guy! He just comes in different forms, but he's one single guy! How else would you explain the fact that we all have the same experience because reading this, it felt like I was reading my own story!?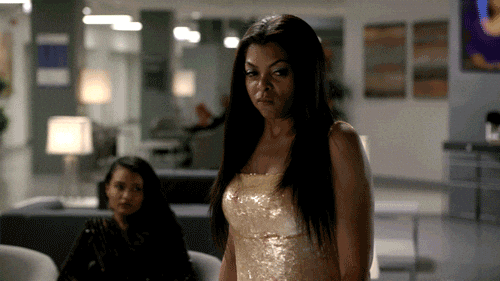 There was a point in my life (when I was young) where I would chase after a Houdini and demand an explanation but then I grew up and got to a point where if you keep quiet, then life goes on, nami I keep quiet. But for some reason, this infuriates aboHoudini too. Like the Houdini mentioned above would disappear then come back and complain about how I did not even contact him. Bathong, kodwa you are the one who disappeared??
Mandy however writes that you should actually demand an explanation:
"I think the "He's Just Not That Into You" culture has given men too much of a pass. We're allowing men to simply vanish from our lives with zero explanation or accountability, shrugging it off as "Well, he's just not that into me." NO. This is not okay.
If a man has been actively pursuing and wooing and doing everything in his power to stir your affections for him for a week or a month or even a DAY…he owes it to you to tell you in a direct and upfront manner when that pursuit is coming to an end. If a friend just disappeared from your life without explanation, you wouldn't just let it slide, would you? So why are we so quick to do it with a man?" 
Hayi, I honestly don't have the energy nor the time to chase an explanation when it should have been offered from the start so I will not take Mandy's advice on this one. I'd rather just shut up as well and deal with my frustrations far away from him. Yhuuu kunini sikhalela abafana, I'm over that now.
A friend of mine recently told me that her boyfriend sent her a breakup text and she replied "LOL" & carried on with her life… I think I'm about that life now as well, we can't still be chasing people, ngeke.
You can read the rest of Mandy's article What to Do When a Guy Pulls a Disappearing Act HERE.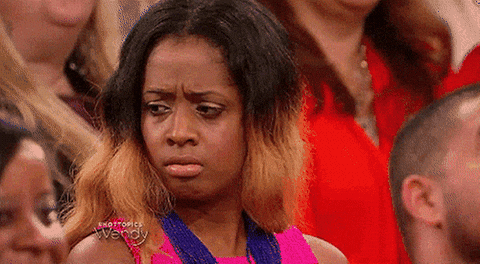 Oh, and another blogger writes about how the return happens and I laughed out loud reading this coz yet again… "We've all been dating the same guy."
"For six long weeks you've wished and prayed for a sign or just a word from this guy. And on a sunny Sunday afternoon, your cell phone rings, and as you reach down to retrieve your cell from your designer bag, you see it. A text message from him that simply reads: "Hello." You sit there quietly, pondering what you should do. Everything in you is telling you not to respond, to keep it moving. Of course you don't listen to that wise voice in your head. You tell yourself you're only going to respond because you're curious to hear where he's been for the past six weeks. You text a cool "hello" back.
"I miss you," he texts, and after several more back and forth messages that don't include any valid reason for his disappearance, you agree to meet up with him That NIGHT. And, what's worse, he doesn't invite you out to a movie or to dinner. He invites you to his house. And we know that only one thing is going down once we go that route." 
I know I'm not the only one with a Houdini story, what did yours do? I'm laughing in anticipation. lol
#HoudinisMustFall